It might seem contradictory to be highly creative and have an annoyingly pedantic attention to detail - but these are the essential skills an editor requires. I don't just fix your written copy, I make it shine.
I mainly work with Australian and British English authors but have done a number of US English projects. I focus on line/copy editing but often find an annotated manuscript appraisal (with Zoom discussions) can be beneficial if your MS is not quite ready for that final edit. Often, these appraisals have also involved some book coaching. I do love the educative aspects of working with authors to help them improve their skills. If not engaging a proofreader, I offer a free final proof-check of your formatted book. Note: this is a check for problems like spacing errors and hyphenation issues only.

I am semi-retired and only work on one book project at a time to keep my headspace in your narrative.

I work across a number of genres as well as narrative non-fiction. My favourite genre is humorous sci-fi/fantasy. I don't do horror (too scary) or erotica (too old) but I do not object to (and might even enjoy) the occasional (tasteful) sex scene. I also have experience with middle-grade children's fiction.
I work collaboratively with my authors and keep them regularly updated on progress. My authors enjoy working with me and find me very approachable. Maintaining author voice is key and I am not a prescriptivist editor.
Below is a selection of snippets from Facebook reviews. You can read more reviews on my Reedsy profile.
Kim is an amazing editor. The key thing about Kim, is that she'll do a phenomenal job while acknowledging, respecting and enhancing author voice. All her feedback is given with honesty AND compassion. You'll get real info, no beating around the bush, but also real solutions and kindness.

Elisse Hay, Foul is Fair

"Kim is a true professional. She has an excellent sense of composition, both for narration and dialog. She's a stickler for grammar accuracy, her edits invariably improving clarity and flow. Kim caught inconsistencies in my story line that, while subtle, blemished the overall story. Her revision recommendations were well considered and clearly expressed."

Jim Giedraitis, Dog Star Night

"Kim did an awesome work. English is not my first language, but Kim brought my manuscript to a professional level. She also helped me see plot holes and details requiring further research!"

Anttimatti Pennanen, Black Table series

"Kim edited my book and turned a mess into a masterpiece!"

Pauline Saxon, Secret Women's Business Lingerie: Confessions from the change room

"... her attention to detail is truly impressive. I'd highly recommend Kim for anyone's editing needs!"

Deborah Ferry, 500 Miles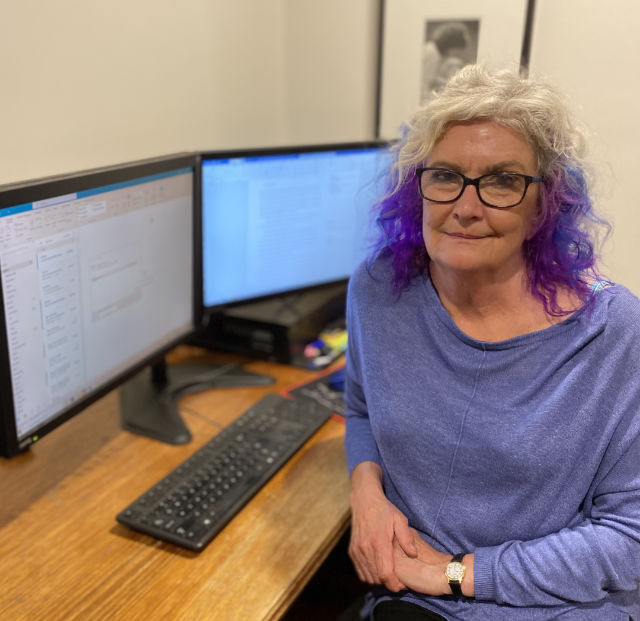 My qualifications
Bachelor of Arts, Communications (UTS)
Graduate Certificate, Editing and Publishing (USQ)